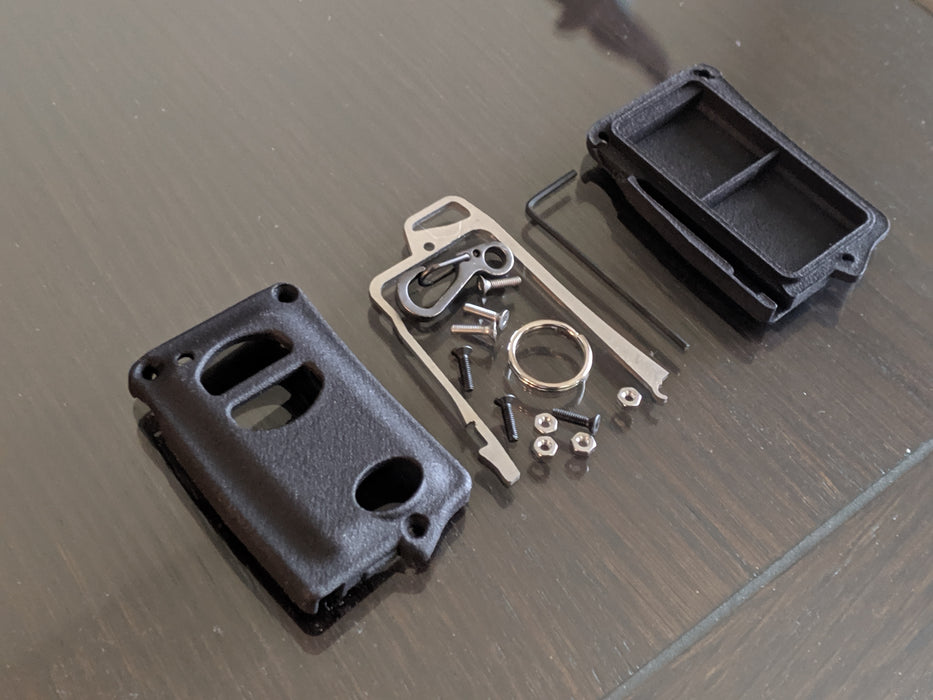 YMD2 - 3 Button with PANIC - Titanium Banded Toyota Keyless Start Remote Kit
Outfit your 200 Series Land Cruiser with these slim and sleek upgrades for your fob. This case is held together with stainless screws and nuts and uses a titanium band for the keyring and key retainer function. It's built to last, just like the Land Cruiser.
Reuse your existing remote internals and upgrade your case for a completely new look and feel. As compact as possible, it is 3mm thinner and 6mm shorter than the Toyota case. Grade 5 titanium works to provide a durable key ring loop, key retainer and key release mechanism. The case front and back are durable nylon fabricated on some of the highest-precision 3D printers on the planet. There are no visible print lines on the exterior of the shell.


Colors other than black are achieved using Cerakote - an incredibly durable and vibrant ceramic coating product. It can still chip over time so if you're rough on your keys and want it to look great forever, go for black.