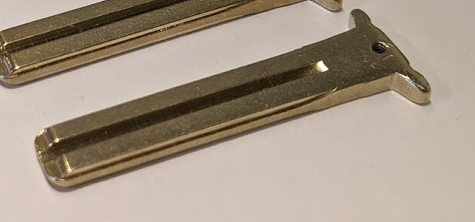 Verified Threaded Key Blank
This is an uncut key blade with a threaded hole compatible with the YMD1 kits.
This is helpful if you:
have a "U" style key blade with no threaded hole OR
have a damaged key blade with stripped threads OR
do not want to break your existing key blade out of the plastic shell you already have.
Verify your Lexus length!
Pricing is automatically reduced to $5 when purchasing a kit.